Hosted by the hilarious Leslie Jones, the 2017 BET Awards was all types of lit! The looks were popping, the performances were mesmerizing, and the unexpected surprises were cool too! But of course, I had to talk about my favorite looks from tonight. Let the show begin!
Jussie Smollett
Jussie, giving us Lemonade vibes in his burnt yellow suit. He looked amazing but I'm still waiting on Bey to shut down the gram with these baby photos. 
 *Did the air get a bit salty?*
Leytoya Luckett
Letoya was out here looking like a snack on the BET blue carpet. Her gorgeous dress is by Vanessa Simmons from her Bad Butterfly collection.
Garcelle Beauvais
It's Fancy! She gets more fabulous as each year passes. Garcelle stunned in a brown and tan embroidered short dress with long sleeves.
Chance the Rapper
Congrats on winning the New Artist and Humanitarian Awards tonight! Chance showed that simple is best. He wore a black suit, white shirt and socks, and was accompanied by his mother. Beauty runs in the family.
Chloe & Halle Bailey
Queen Bey's protegees accepted her award on her behalf tonight and the sisters looked angelic in their beige and red suits. 
Issa Rae
And actress Issa Rae looked amazing in her multicolored blazer and black shorts.
But wait there's more!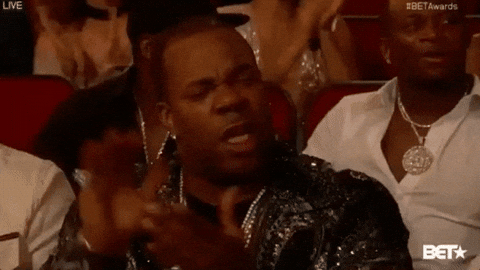 To end the run through of all my favorite looks from the night, I have to put the spotlight on Tamar. She had everyone shook because her performance was so amazing. Not only did she sing beautifully, but she looked good doing it too!
Be sure to watch Tamar's performance ASAP! UNpopulars, do yourself a huge favor and subscribe to the magazine and follow us on social media to stay updated on anything and everything. Until next time :)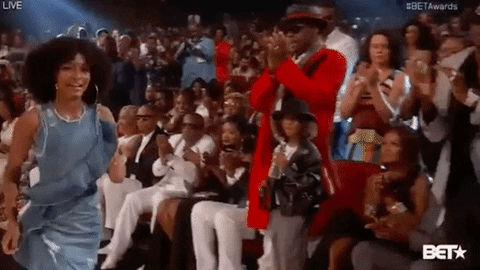 *runs to go subscribe*  
Please reload